WE LOVE TO KEEP THE RHYTHM. YOUR.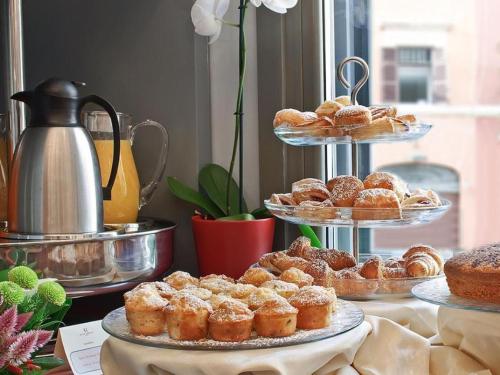 The best way to wake up? You can do it whenever you want! What does it mean? An XXL breakfast, served from 6.30 to 10.00 and room service until 11.00. So you can sleep a little more and start the day at your own pace. Enjoy the aroma of coffee, savor a juice and taste the many sweet and savory delicacies of our breakfast buffet. You can start the day with quality products and delicious delights also for vegans and vegetarians. We are convinced of one thing: food is the first daily pampering.

And if you don't sleep with us but you don't want to give up this delicious breakfast, don't worry! We are waiting for you, however, to have breakfast in our company. The breakfast buffet is open to everyone!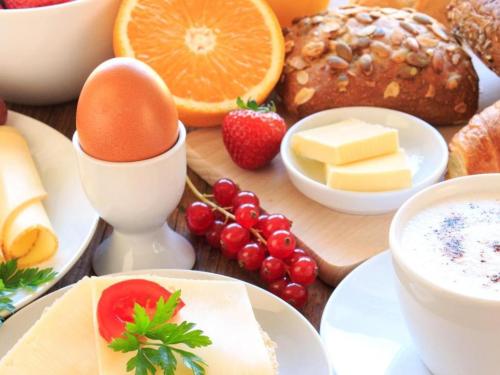 Km0: In our hotel you can also find food at km0, because for us sustainability

Home-made: The most genuine things are those made at home! For this you will find delicious home-made treats for breakfast.

Vegan: There are many of our vegan customers: we have designed a dedicated section for them in our XXL breakfast


Bio: If you love quality and prefer to eat organic, you can satisfy your palate with excellent organic products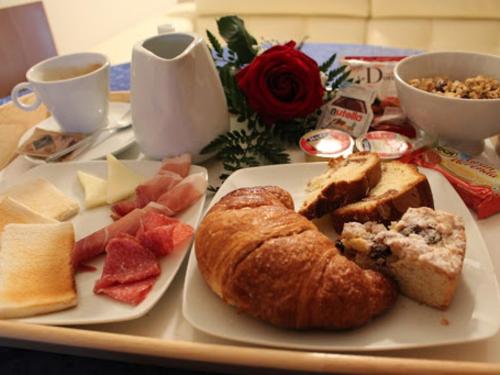 Colazione in camera quando vuoi tu !!!!
Se ami svegliarti con calma , berti un caffè , sarai contento di sapere che presso il Green Hotel è possibile ordinare la colazione in camera .
Puoi ordinarla la sera prima , o se preferisci al tuo risveglio chiedendoci Tè, succo di frutta , o quello che preferisci bere , da accompagnare a un croissant o una fetta di torta, o yogurt e cereali.
Il servizio è gratuito

Business Lunch & Dinner
Il bussiness Lunch & Dinner è diventanto una consuetudine per uomini d'affari e non , che desiderano pranzare o cenare velocemente senza però tralascaire la qualità , in un ambiente elegante e riservato .
Ecco cosa possiamo proporvi :
Menù Primo ( Primo piatto con 1/2 lt. acqua e caffè )€ 10
Menù Secondo( Secondo piatto con controrno, 1/2 lt. acqua e caffe )€ 13
Menù Completo ( Primo piatto con secondo piatto e contorno , dolce , minerali e caffe) € 20
In questo partilcolare momento é disponibile anche il servio in camera gratutito


... Every customer who enters our restaurant ... embodies the philosophy of our restaurant, always careful to try to meet the needs of our guests